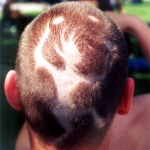 EJC 2008 in Karlsruhe

? dates of arrival and departure
! arrival is on Saturday, August 2nd and departure on Sunday August 10th (see programme).

? arrive earlier and stay longer?
! We are afraid that it is not possible to arrive prior to Saturday or stay longer than Sunday. For those of you who would like to participate in the build-up, please contact the helpers-coordinator (see contact).

? registration
! There is a pre-registration via internet or mail until the 6th of June (receipt of money) for a reduced price (see registration).
! After termination of pre-registration, next registration possible is the 2nd of August (on-site at the convention, see registration).


? dogs
! At all internal sites of the EJC (Europahalle, campgrounds, circus tents) dogs are not permitted. Sad to tell that even in the outside area dogs are undesirable: like on all public playgrounds and lawns there is an obligation to leash the dogs.

? special campgrounds
! Within the camping area, there will be a spezial zone assigned for families and youths circuses.

? personal cooking or group tents?
! Unfortunately, there is not enough space for extra-tents. However, in agreement with the EJC administration (contact), there are exceptions possible for groups greater than 25 persons that are accompanied by a custodian.

? performances
! The option for performances is mainly given by the every-night Open Stages. The program will be determined on-site (see programme / more shows).
If you want to perform at the gala or opening show you can apply until the 1st of May (see Home / performers call (performers call) ).

? tokens
! The EJC-tokens used at previous European Juggling Conventions will not be valid at the EJC 2008. However, there will be the possibility to exchange tokens for Euros after the EJA General Assembly.
general information about Germany

? currency
! In Germany –like in many other states of the European Union including France, Italy, Spain and so on- the currency is the euro. Current conversion rates can be found here.
On-site at the convention, euros are the only accepted currency!

? official language
! The main language is German. However, almost everywhere understanding and conversation in English is possible.

? electricity
! Even in Germany current is available from electrical outlets. In Germany, it looks like shown in the picture. Voltage is 230V.

? smoking
! In all parts of Germany, smoking is prohibited in all public institutions (e.g. train stations). In Baden-Württemberg, like in most other federal states in Germany, there is an additional ban of smoking in restaurants.
That is why smoking will be prohibited in all enclosed premises (including Europahalle and circus tents) at the EJC 2008!

? alcohol
! Teens younger than 16 years are not allowed to buy nor to consume alcohol. Beverages containing a high percentage of alcohol like schnaps, vodka or alcopops must not be sold to people younger than 18 years old.

? drugs
! In Germany, consumption of any kind of drugs as well as their import is prohibited.