From Jugglers For Jugglers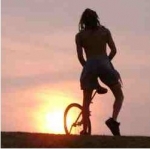 The European Juggling Convention is a not-for-profit event organised by volunteers. Supported by the European Juggling Association the European Juggling Convention is organised on an annual basis by a team of voluntary unpaid jugglers since 1987.

Often there are only jugglers from the host city involved in the organisation. This year we have deliberately decided on a different concept, as the whole juggling scene of Germany will be involved. The core team in Karlsruhe is taking care of the basics, contracts, permissions etc and is pulling the strings together. All over Germany (and beyond) organisers are working on the concept and organisation of the different areas around EJC. And there are plenty: the shows, bar and workshops are obvious, but also the co-ordination behind the scenes, e.g. technical issues, volunteers and waste disposal, need taking care of.

Closer to the event the crew will be complemented by a host of jugglers who will see little of the event, but will work very hard for it.

Very important for an EJC are the volunteers, all made up of participants who give a few hours of their time to support the event. And there are many jobs: badge checking, stewarding, runners....

Only if everyone pulls their weight the EJC can continue to happen in its current form, true to the motto of - from jugglers for jugglers!