The outdoor area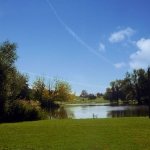 The green festival park with the big circus tents for shows and the "mount klotz" called hill is the heart of the EJC. Here are the artists playground, the bar and party tent, the medieval village and the firespace to play with the fire and chill.

For all of you who love swimming, there is the huge indoor-swimming pool next to the big gym. The outdoor area itself is bounded by the small river "Alb" and Sunday oarsmen can enjoy themselves on the rowing lake.
On the banks of the lake, right next to the sand court for the Volleyclub players, the merchants will pitch their tent. The Unicyclists can let off steam in the small skate park at the edge of the outdoor area.


Caterers are going to help the juggling bar to guarantee that neither jugglers nor visitors will have to stay hungry.